ACTIVISM: Brands need to take responsibility
21 Mar 2019
Words such as purpose and responsibility are paramount in the shifting set of consumer values, hence activism is one of the four trends that will dominate the retail industry in 2019. The four trends are presented in depth in the book Global Retail Trends & Innovations 2019 together with a broad variety of the most innovative concepts existing globally. In this way, the trend universe provides ideas and inspiration to how you can optimize your own retail business. You may have read about the three other trends, Omniexperience, Smart Shopping and Engagement in previous blogposts, but in the following you get the teaser to the final trend, Activism.
CONSCIOUSNESS – PURPOSE – RESPONSIBILITY
Consumers care, and so should you! They care about the environment – both locally and globally – and are making socially conscious decisions now more than ever. Brands and retailers must adapt and incorporate social responsibility and sustainability into their brand identity to stay relevant. Consumers want to feel like they are part of something greater when buying a brand and supporting a good cause – this is not only in the communication, but also needs to be demonstrated.
Consumers are increasingly looking to align with brands and retailers that share their values. Activism means taking a stand on societal and political issues and being transparent on your proposition with consumers. It is about demonstrating responsibility through the entire value chain and far beyond the brand's core products or service. Retailers hereby offer the consumer to be part of a greater purpose when buying their brand, which is increasingly important for both consumers and employees.
Case: Ecoalf
Ecoalf is a Spanish clothing company that wants to change the customer's perspective on fashion because there is no "Planet B". The brand aims at doing that by offering beautiful, high-quality, timeless clothing and products while promoting consciousness of the excessive use of natural resources and excessive waste production due to our current lifestyle.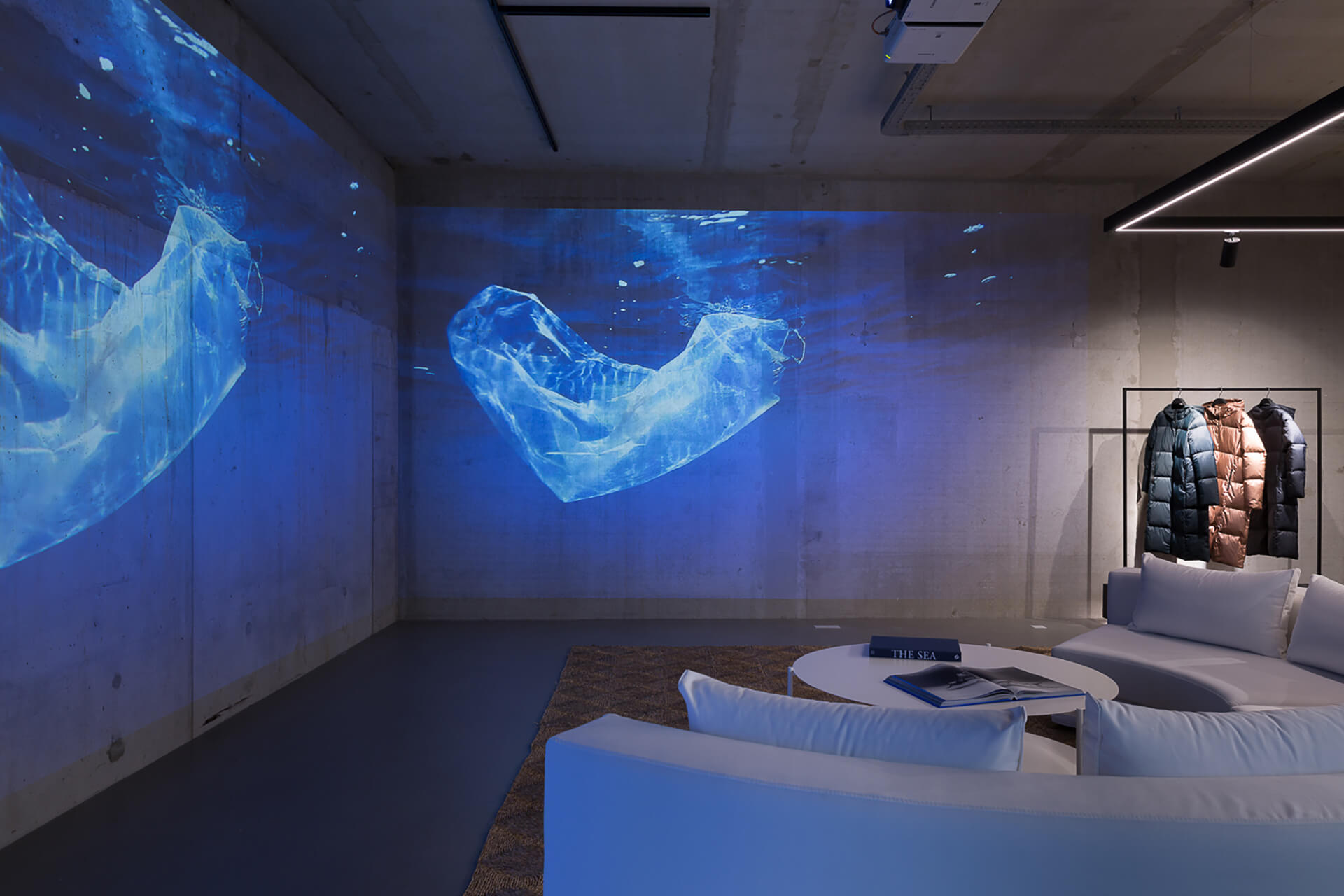 Photo: Ecoalf
That is also why Ecoalf has been doing things differently since 2009 with the goal of producing nice clothing made with high-quality fabric obtained only from recycled materials, and thanks to many R+D investments, the brand has developed textiles from plastic bottles, old fishing nets, used ground coffee, old tires, etc., and designed production processes for these fabrics that use less natural resources and produce less CO2 emissions. Ecoalf is also behind initiatives and collaborations to promote upcycling and sustainability. In 2015 for example, Ecoalf started a project with a fishermens association to collect plastic waste from the ocean, and through last year alone, the company has cleaned 250 tons of plastic out of the ocean. The success of this project has spread the idea to other fishermen associations in Spain and Thailand.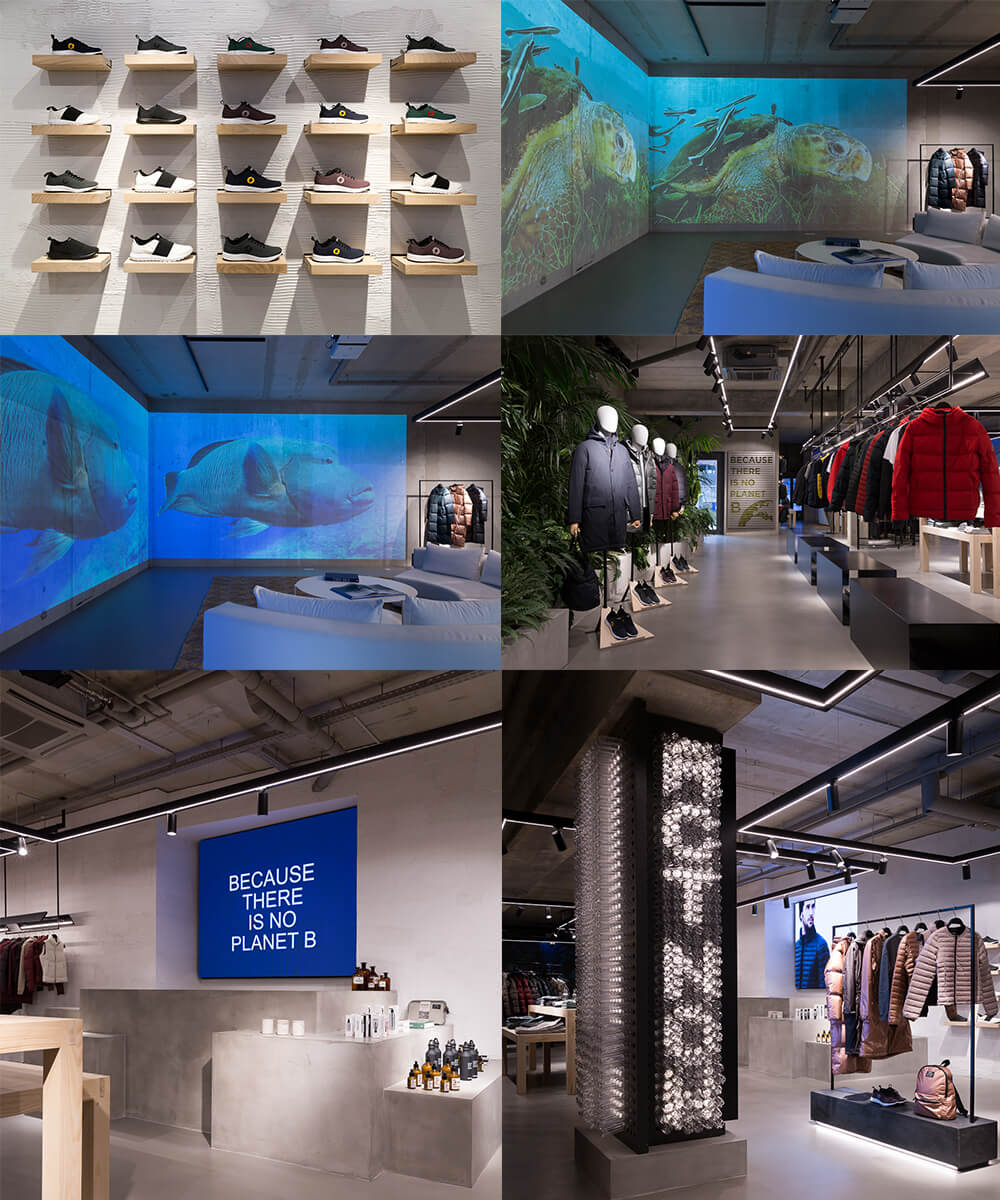 Photo: Ebeltoft Group
Ecoalf opened a flagship store in Madrid in 2012 and one in Berlin in 2017 as extensions of the brand's identity. In addition to demonstrating its products and philosophy, these stores were made with reused materials and host events, exhibitions and screenings to promote sustainability.
For more best practice-cases, download Global Retail Trends & Innovations here.