Breaking Brands - Learn from Kave Home, IKEA Paris and Onofre
03 Aug 2020
In this monthly update we would like to inspire you by sharing some innovative concepts which are adapting to the retailtrends: Omni Integration, Extreme Convenience, Extreme Experience and Sustainable Practices. This month, the trend Omni Integration will have our attention with trends from Kave Home, IKEA Paris and Onofre/CVS. Which breaking brands will inspire you?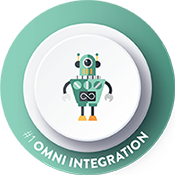 OMNI INTEGRATION: OMNI CHANNEL, BRICKS AND CLICKS, REDUCED FRICTION, TECH INTEGRATION
The rapid changes in the retail domain is being driven by new technologies and digital innovations which enables customers to always be connected. Besides, the physical stores and online channels will complement each other and the omni-experience will be centric.
#1 Kave Home – Spain | FAST-FASHION FURNITURE, TECHNOLOGICAL INTEGRATION
Kave Home started as an online webshop for furniture and decoration and also opened its first physical location in Barcelona as part of their omnichannel strategy. Kave's products are designed by a company extremely driven by trends, affordability and rapid collection changes. The e-commerce has a trendy look andfeel, sense of humor, and all the features you expect from a digital-native retailer: easy navigation and filters, chat for live assistance, clients' opinions, extensive product info and pictures, good storytelling, delivery and returns info, editorial, and more. The new physical store is targeted toward Millennials and invites visitors to touch and feel the products on display. Customers are asked to provide their email addresses in store for purchases, similarly to how the online sign-in process works to track consumer shopping habits. Kave Home desires to be a store to hang out in and invites people to come and have a coffee at the store, which offers a relaxed ambience to wander, browse, and try products. Digital screens are part of the experience, because they include clear positioning and interactive messages. The interaction between customer and retailer is dynamic because Kave Home continuously adapts to the target group.
#2 IKEA Paris – France | SEAMLESS EXPERIENCE, SERVICE DIRECTED
IKEA has been testing a variety of new formats for several years aiming to locate in city centers, whererents are very high, but customers are wealthier. The new Paris Madeleine store is its latest and mostimpressive initiative. This new format breaks traditional IKEA rules: no guided route in store, almost no self-service products, and no split between accessories and furniture. Nevertheless, the customer journey is more assisted – in store and beyond – with services such as appointments with experts (e.g., interior designer, kitchen salesman), DIY workshops four times per week, and fast delivery and/or installation assistance (with the startup Task Rabbit). This store is the sign of a deep shift in IKEA's vision of its customers' expectations with two new priorities: more support and more accessibility. IKEA Paris innovates with their Paris Madeleine concept by changing their focus; from product directed to service directed. Digitalisation is also playing an important role, because the products that are no longer available in the store can be ordered online directly. A screen will provide access to all online products.
#3 Onofre/CVS – Brazil | 3 WAY-CHANNELING, CONVENIENCE, UPGRADED PROCESS
While most Brazilian pharmacy chains have been investing in the expansion of their high-street storenetworks, Onofre has undergone a restructuring process focused on omnichannel growth. E-commerce currently represents 46% of Onofre's revenues and the company remains focused on growingonline sales, while creating strategies to integrate three main channels: physical locations, e-commerce, andphone-based sales. As part of this strategy, Onofre remodeled its concept store in the São Paulo central area of Avenida Paulista. A walk-in health-care center focused on minor acute illness, Onofre Clinic was modeled on CVS' MinuteClinic. The company also rolled out other innovations, including self-checkout kiosks, the ability for staff to process payments anywhere in store (allowing customers to skip lines), and a robot that handles product storage, distribution, and sorting in store. The store has a pick-up-in-store process andcurbside analytics, and Onofre also launched a new fulfillment center to support the online operation, which moved from a mainly manual-based model to a fully automated set-up, where it is able to make deliveries within 90 minutes across the city. Onofre is innovative because the traditional characteristics of pharmacies are changed into an omni channel strategy where the purchase- and delivery processes are accelerated and liberated, which increases the customer convenience.