Effectiveness and efficiency of leaflets for the purchase decision
24 Jan 2019
When it comes to leaflets, only 7% of customers never read them, and it is especially the young shoppers who rarely read leaflets. 4 out of 10 readers look for new products / product innovations in the leaflet and one in three is also looking for inspiration for certain seasonal occasions. The search for inspiration decreases with age (especially from the age of 55 and up). Furthermore, only every second buyer writes a specific shopping list after reading a leaflet. Half of all purchased products on sale are first discovered in the store; however, there are also some categories for which advertisement in a leaflet often leads to the purchase of a product. Sweets and salty snacks are popular and often bought on sale, whereas products of the category 'drugstore / baby / household articles' are purchased predominantly at the standard price.
These insights were discovered in a cross-category survey (2017) conducted by Gruppe Nymphenburg Consult AG, Ebeltoft Group Germany, examining the influence of leaflets on the purchase decision.
The topic 'leaflets' is very popular and has already been a subject of many studies. For instance, there are many surveys with hints for the optimal design or information on the usage behavior. But no one had investigated the direct impact of the leaflet on the purchase decision regarding product offers.In this study, done by means of an online survey, important KPIs of the leaflet and the POS presentation were compared. Among other topics, the following questions were pursued:
What effects does the leaflet have on the shopping behavior during a shopping journey?
Where does the shopper learn about the offer that he/she buys?
Does he/she hear about the offer in a leaflet or only at POS by a secondary display or at the normal shelf?
Which categories work better in a leaflet and which work better in a visible promotion at POS? Which types of offers are preferred for which category?
Purchasing a product on offer, how often are additional products in the same category purchased at the normal price? And in which category does this additional purchase at normal price work best?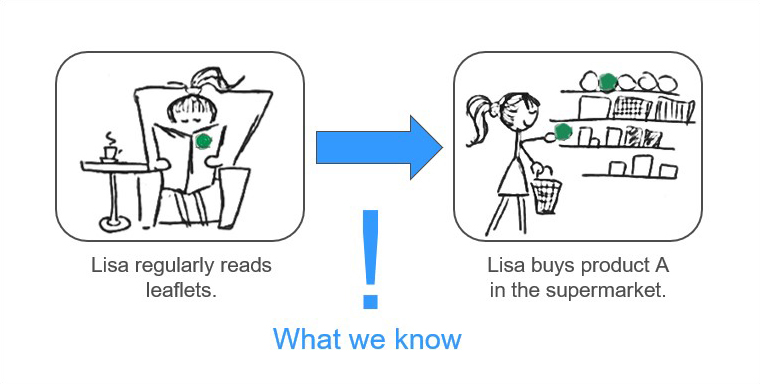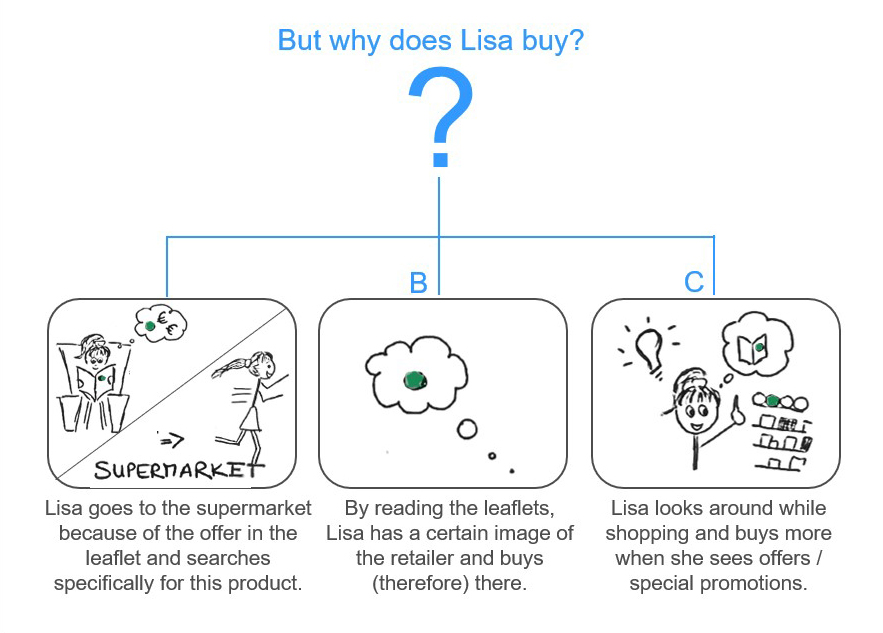 In addition, other topics such as differences between premium products and cheap products were examined.
The sample consists of 1000 shoppers who bought products on sale during their last purchase in brick-and-mortar stores. The last purchase must have been made within the last 48 hours. The following categories were considered: breakfast products, dry foods, fresh foods, frozen foods, sweets and salty snacks, pet food, drugstore / baby / household articles and drinks. The online survey was conducted throughout Germany.
Are you interested in more information? Check out: www.nymphenburg.de
To get the entire survey (purchasable), please feel free to contact us: Volker Dobler, Katrin Kominiak.
Volker Dobler: v.dobler@nymphenburg.de / +49 89 549021-83
Katrin Kominiak: k.kominiak@nymphenburg.de / +49 89 549021-17