How does the consumer choose a shop?
20 Jan 2020
The online channel is still growing, but the physical retailer does not have to fear, according to research by retail agency Q&A in the Netherlands. More than half of the Dutch consumers still prefer to buy in the physical store.
Push the right buttons
Online is still growing, but in the categories fashion and shoes, the physical store is still a favorite. How do you stay relevant to the consumer? The shop compass has been developed to get the right focus, divided into 5 w's: 'where' (shopping convenience, and appearance and experience), 'what' (quality and composition of the assortment), 'value' (price and promotions, and offers), 'who' (expertise, customer-friendliness and service) and 'why' (reliability).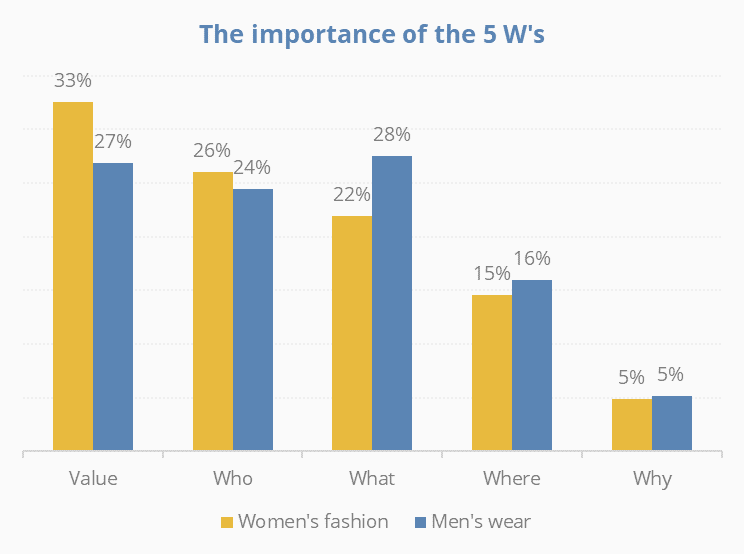 The study shows that there is a difference in what the women's and men's clothing consumer expect from the retailer. The buyer of women's fashion considers 'value' most important. Offer them a good price/quality ratio and a choice in different price ranges. Excelling in price is not a must, but keep an eye on the competition. For men's fashion consumers, it's all about 'what'. This consumer chooses a shop because of its wide and varied range of high quality products in stock. Pushing the right buttons is an ongoing process. Choose at least two of them to excel at. Communicate this clearly, so that consumers know what they can come to you for, and through the appropriate channel. Online turns out to be the best place for this, although brochures are not yet outdated.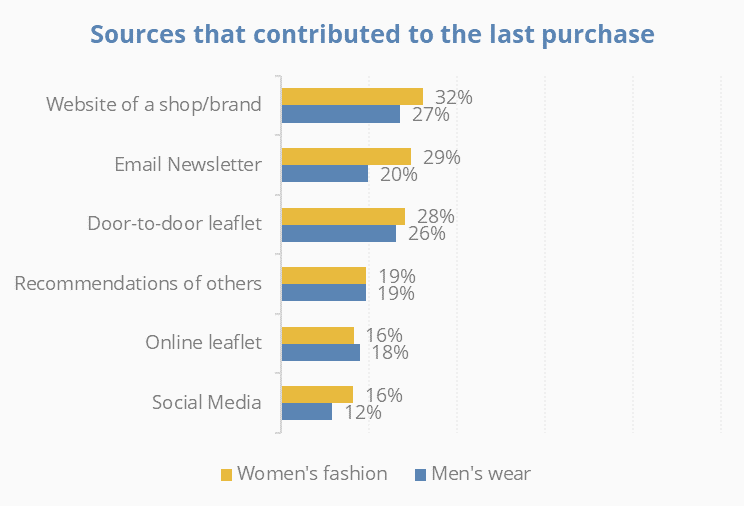 Source: Reserach Q&A 2019, The Netherlands