Retail Innovations in Italy are alive & kicking!
25 Apr 2019
Speaking of innovation in retail means dealing with the latest technologies and terms that concern them: AR, AI, VR, ... as well as apocalyptic scenarios where robots will replace employees. A trap in which we absolutely must avoid falling because innovation is quite another thing. Innovation means starting from the customers, their evolutions, needs, desires and possible solutions, which, of course, can include - and increasingly often do so - new technologies as facilitators. At Kiki Lab, the Italian member of Ebeltoft Group, our 'Retail Observa' monitor continues to identify and analyze innovative cases worldwide, but the Italian market is also confirmed to be effervescent, with concepts recently launched in different sectors.
Lanieri and Velasca were inspired by the Anglo-Saxon ecommerce models of customized clothes and accessories, with tools and tutorials to support customers in taking their own measurements. Nevertheless they decided to open a showroom in order to integrate the online experience with the physical experience. The Italian character of the projects is enhanced thanks to the materials and the artisanal know-how of our country, in particular the precious fabrics and tailoring of the Biella area or the leathers and workmanship of shoes in the Marche.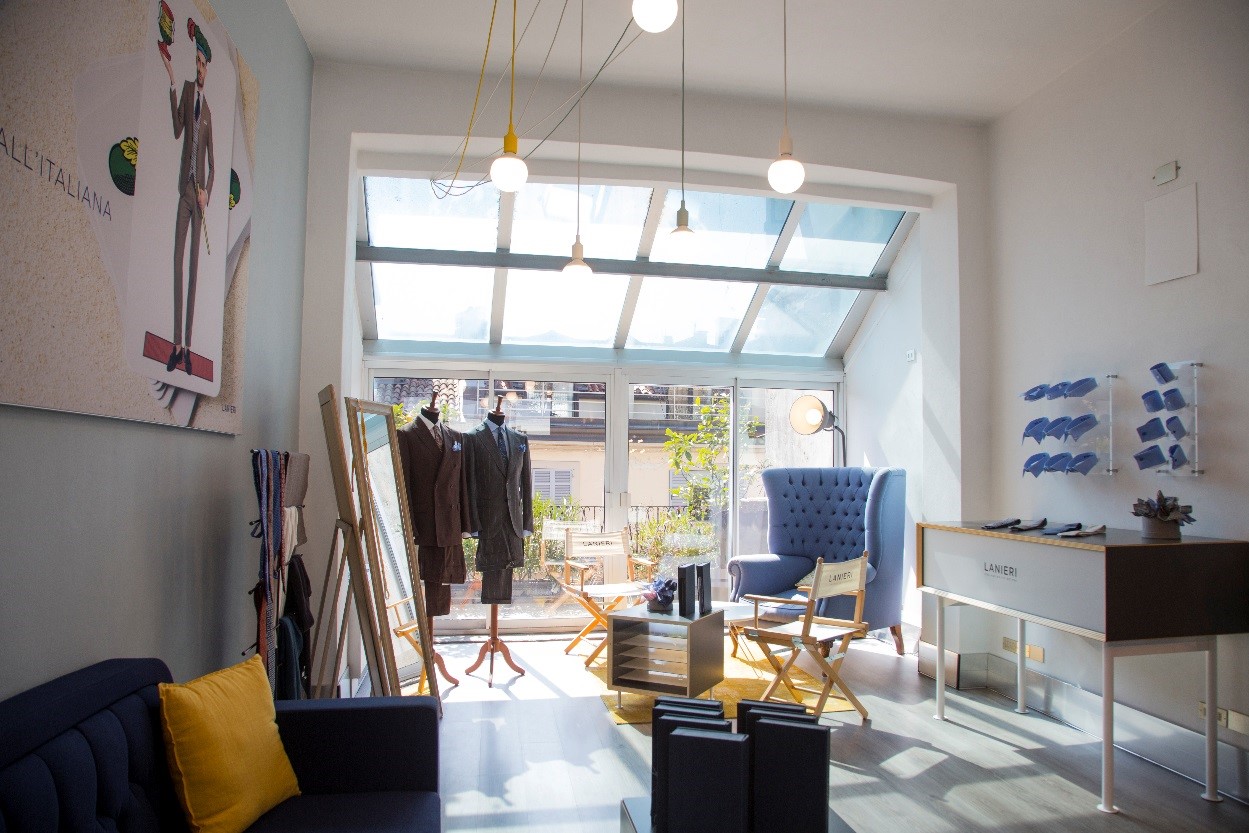 Atelier Lanieri
Other cases, such as the Nova Coop and Conad Adriatico superstores, were born with a opposite process: starting from very traditional concepts they developed in a modern way. Both, in different ways, emphasize the clients' experience: Conad with multisensory methods, Coop with technologies (that make shopping easier), which has also involved a large group of collaborators in a process of co-planning.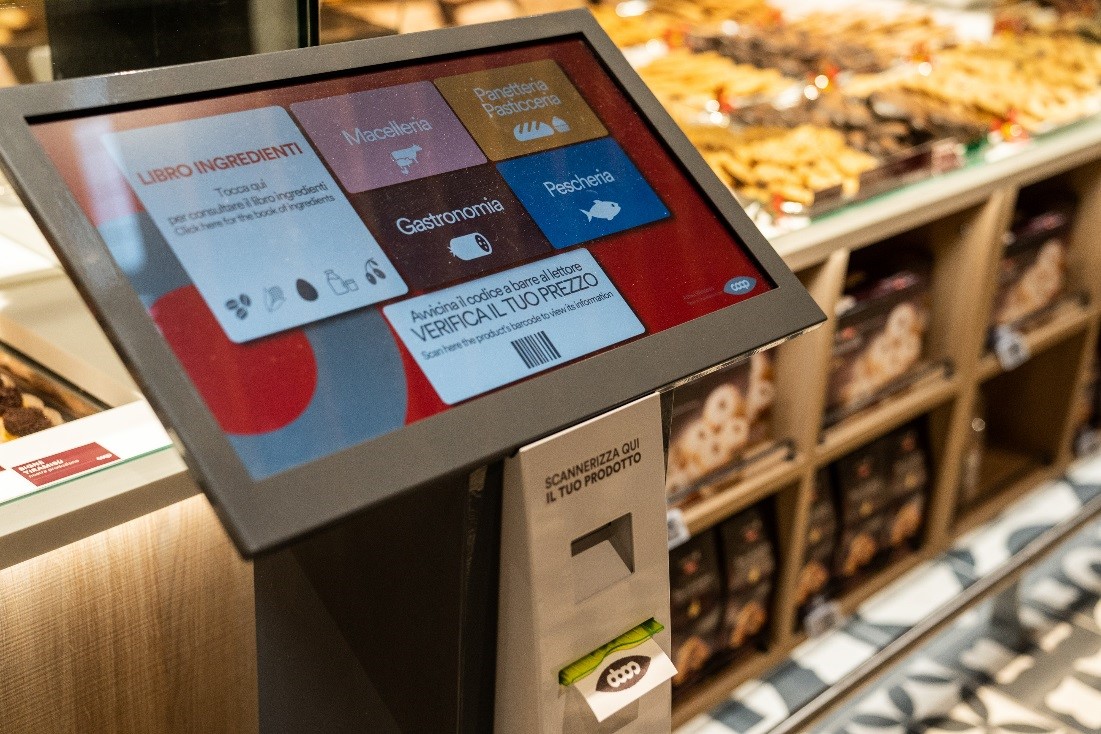 Nova Coop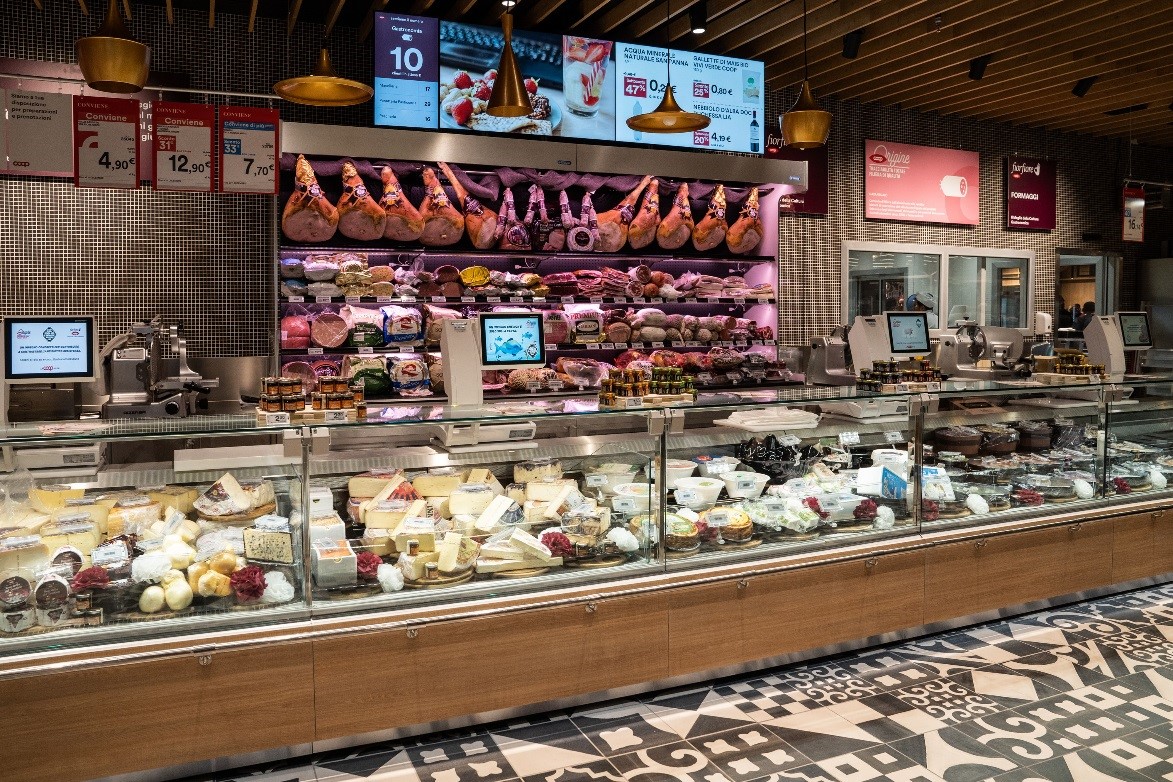 Nova Coop
It is significant that a foreign brand such as Huawei, which has established itself worldwide in just a few years, has chosen Milan, and its new trendy City Life hub, to launch its new flagship, capable of creating a great poetic and engaging atmosphere based on a mix of the latest technologies. Moreover Kiko ID is a flagship, launched a few months ago in Milan: a concept that expands customer services, with private rooms and the possibility to customize the product packaging in a few minutes with surprising results, also thanks to a robot that performs the operation.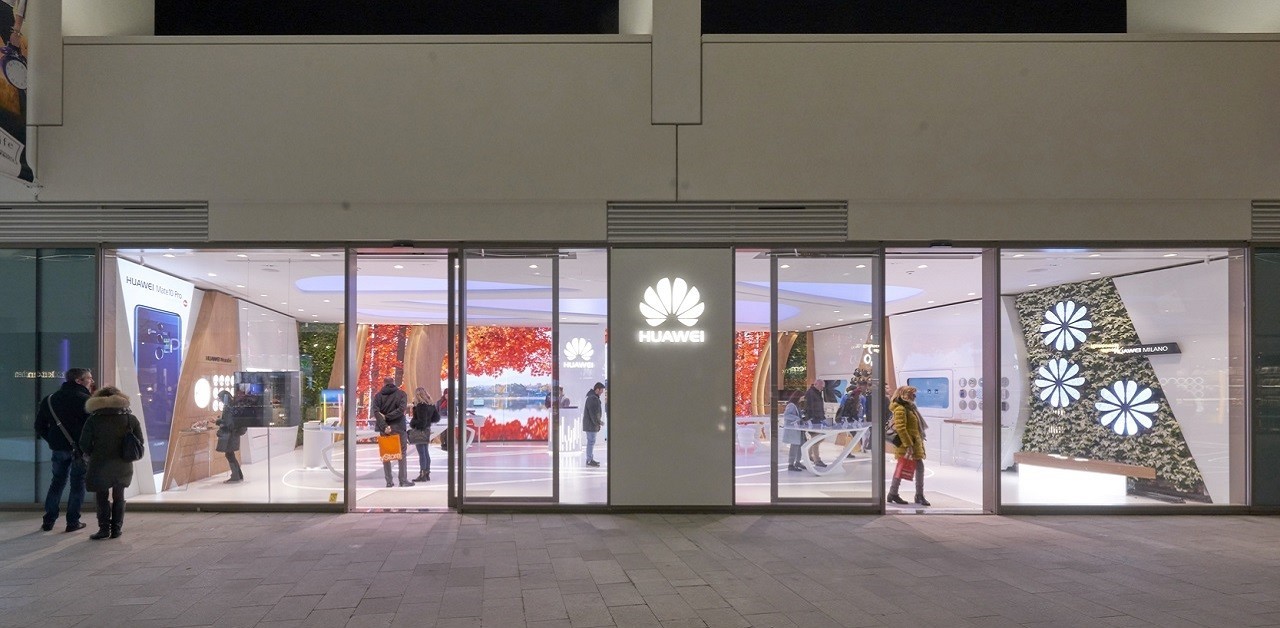 Huawei Flagship Store Milan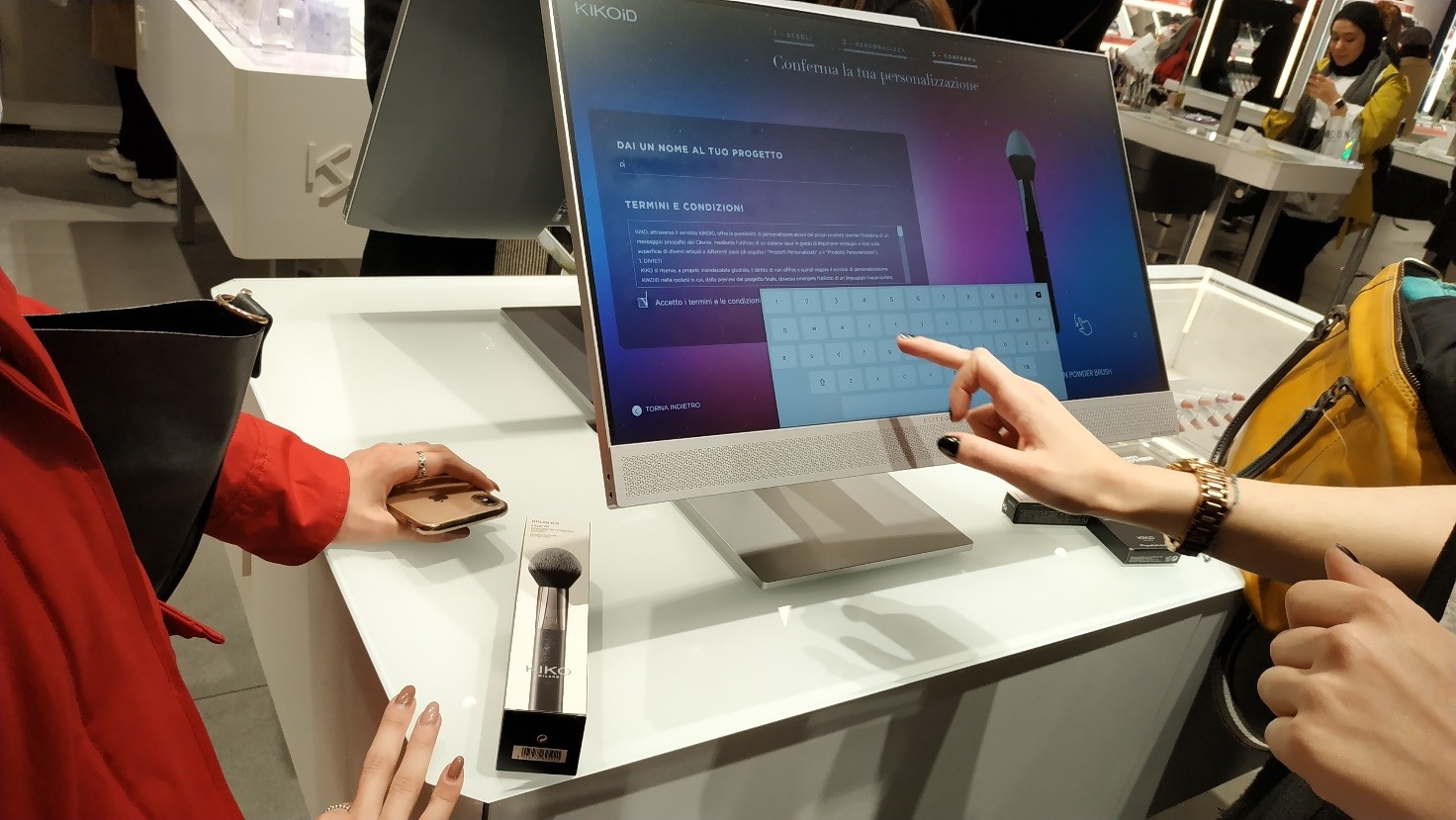 Customizing products at the Kiko ID store in Milan
Finally Ikea and Eataly, two great champions of innovation, have joined forces for an innovative project: Ikea has opened a 'shop in shop' in a Eataly store in Rome. The strong DNA that they have in common - informality, irony, respect for the environment and social values – has been translated into events and in-store projects. It is a partnership in which the two brands demonstrate that they play their role in a modern way, leaving the traditional boundaries that would see them anchored only to the Swedish world for Ikea or the Italian world for Eataly.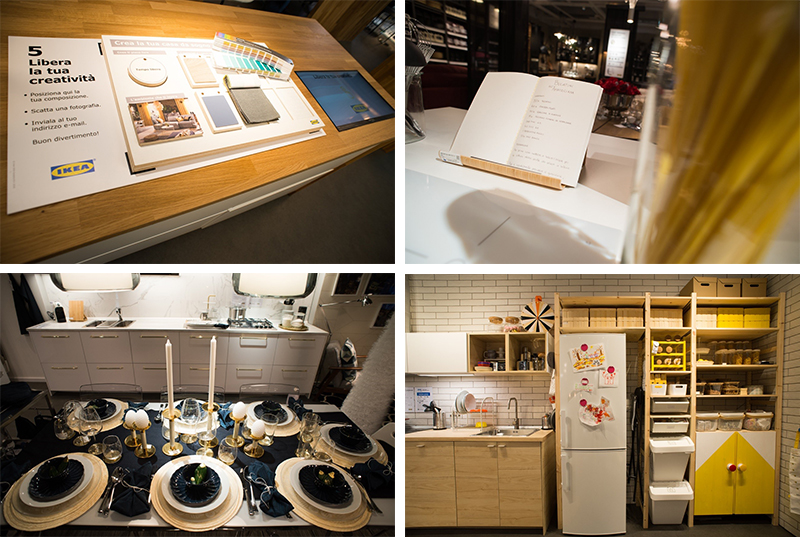 Ikea x Eataly