View from the tower - August 2020
11 Aug 2020
Are Legacy Brands dead or simply just "Hibernating"?
by Bill Webb
The migration of retail to the Internet, exasperated by the COVID 19 virus, has precipitated the demise of many famous retail brands across all sectors and markets, but particularly in fashion. Some will be quickly forgotten, but others have immediately elicited a nostalgic response from those of us who bought our first bottle of wine at Oddbins or floral wallpaper from Laura Ashley. What are we to make therefore of the announcement by Andy Long, CEO of the Pentland Brands Group in early July that one of their brands, Boxfresh footwear, was not to be shut down for ever but rather, "put into hibernation"?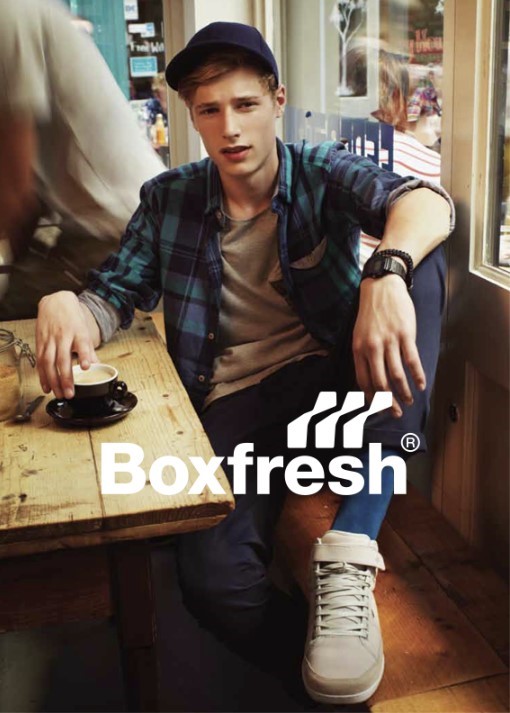 source: oneproduction.com
A strategy of conscious hibernation suggests that one day the brand will re-emerge, rejuvenated, to rise again like a Phoenix from the ashes. Of course, it has been tried before. The House of Fraser relaunched Barbara Hulanicki's famous Biba 1960s lifestyle brand. Top Shop tried a similar trick with Celia Birtwell fashion prints from the same era. And Kering seems to have done a good job with the once virtually defunct Spanish Balenciaga luxury house. In fact, a little research identifies a Luxembourg based investment company called Luvanis who claim to specialise in reviving long lost fashion brands. The Vionnet couture business was relaunched by them in 2006 after 67 years of hibernation. Schiaparelli closed in 1954 but has been bought and relaunched by the Italian Tods fashion house. Carven and Balmain are other once dormant luxury names to re-emerge. Right now opportunistic companies like the Frasers Group or EWM (Edinburgh Woollen Mill) in the UK or Shandong Rui in China as well as turnround specialists like Hilco or Authentic Brands/Blackstone are busy sweeping up bankrupt legacy brands – marketed to their investors as "sleeping beauty brands". Brooks Brothers in the USA is just the latest example.
Rejuvenating dormant brands is not confined to the fashion sector. I have fond memories of my Ebeltoft Group colleague in Canada, John Torella of the J.C.Williams Group, presenting a case study of one of their projects for the Indian Motorcycle Company some twenty years ago when it was acquired by a group of Canadian investors, fired up and relaunched. I used key lessons from it in my University of the Arts London "Fashion Branding" course classes for many years afterwards. These days, famous motor vehicle brands from Bentley or Land Rover to MG or Volvo are being purchased by investors, mainly from India or China, to be relaunched as "go-to" vehicles for their exploding middles classes. Cadbury is reported to be relaunching its Old Jamaica chocolate bar for a new generation. Old books are reprinted; old songs are re-released by new artists with new arrangements. Examples seem to abound everywhere.
It is not difficult to identify the potential strategic advantages of investing in an existing brand as opposed to devoting scarce and expensive resources to developing new ones. If the brand can be acquired cheaply and debt free after a period in the doldrums so much the better, even if it has been off consumers' radar for some time. In brief:
In tough economic conditions culling tired brands in the "decline" stage of the lifecycle frees up resources for the "stars" in the portfolio and helps secure cost savings and economies of scale
Relaunching brands in an international market where negative associations have not penetrated allows profitable growth to take place there which can facilitate eventual re-investment in the home country
The eventual "wake-up" of hibernating brands is a credible response to the well-documented demand of younger generations of consumers for "authentic" brand stories, products, and experiences with which they can empathise
Research with college students suggests that, whereas each generation of fashion consumers desires their own brands in preference to those chosen by their parents, historic brands and styles from their grandparents' day can carry a "cool" heritage caché. The vintage fashion market is reported to be growing four times faster than the overall fashion sector
Neuro research has suggested that our memories are selective, with a bias towards the "positivity effect" – remembering only the good things from our past experience. This implies that defunct brands may be forgiven for their previous deficiencies. In my case, remembering shopping with my Mum for school uniform at the long-closed Daniel Neal store still has positive associations with exciting trips to London
A combination of the above factors often leads those wishing to profit from dying or dormant brands to believe that it will be easier and cheaper to revive them than to launch a new brand. How many times do we see an incoming Creative Director claiming to be "exploring a rich historic archive" for their inspiration for a new collection?
Furthermore, in practical terms, it is increasingly difficult these days to identify appropriate brand names that have not already been registered and their Internet domain names taken – especially in the English language
These are compelling arguments, yet brands continue to disappear at an alarming rate and attempts to revive them mostly meet with limited or temporary success. Anyone wanting to wake-up a hibernating brand had better be ready for challenges on a par with those facing a Finance Minister attempting to wake-up a locked down economy. Reviving a brand may prove difficult without the single-minded vision and drive of the founder. Their erstwhile customers have moved on. With full wardrobes, they are now concentrating their spending on improving their homes and enjoying their leisure time. Furthermore, the environmental context will have changed significantly, meaning that the values and purpose of the brand needs to be reconsidered if it is to be acceptable and relevant to a new generation of devotees. A current example could be rice brand Uncle Bens where owner Mars is being forced to completely revise the image of the brand to reflect the sensitivities of the BAME community as it continues to lose market share.
Managers may not appreciate that a brand for which they have nostalgic familiarity has fallen off the radar of the general public. Try recalling what store once occupied a newly occupied retail site – like I do every time I walk down London's Bond Street. It is almost impossible. In an age of search engine optimisation, social media influencers and changing patterns of physical retailing yesterday's marketing instruments and store sites will not generate the necessary degree of brand awareness, recognition, and positive associations. Then, focus must be applied to the development of the product, service, and experiential proposition to accompany the brand. Only this will provide relevance for a younger generation of customers and secure competitive advantage into the future. Shoppers have a short "permission list" of brands which they are willing to consider. Getting on it usually requires elbowing somebody else off. Managers often show neither the appreciation nor willingness to make the level of investment needed to support the reintroduction of a legacy brand. Kodak has been reduced to selling cheap batteries. We are still waiting for something to appear from Polaroid.
So, reviving a legacy brand is not for the frugal or the feint-hearted – or for anyone lacking best practice skills and a broad spectrum of resources. Will Boxfresh reawaken from its sleep? Probably not. If it does, will it regain its previous market share, never mind progress to profitable growth? Unlikely. I invite Pentland to prove me wrong, but I suspect that hibernation is best left to the bears.
Bill Webb MA (Econ) CANTAB
LCF Business School
The University of the Arts London
August 2020